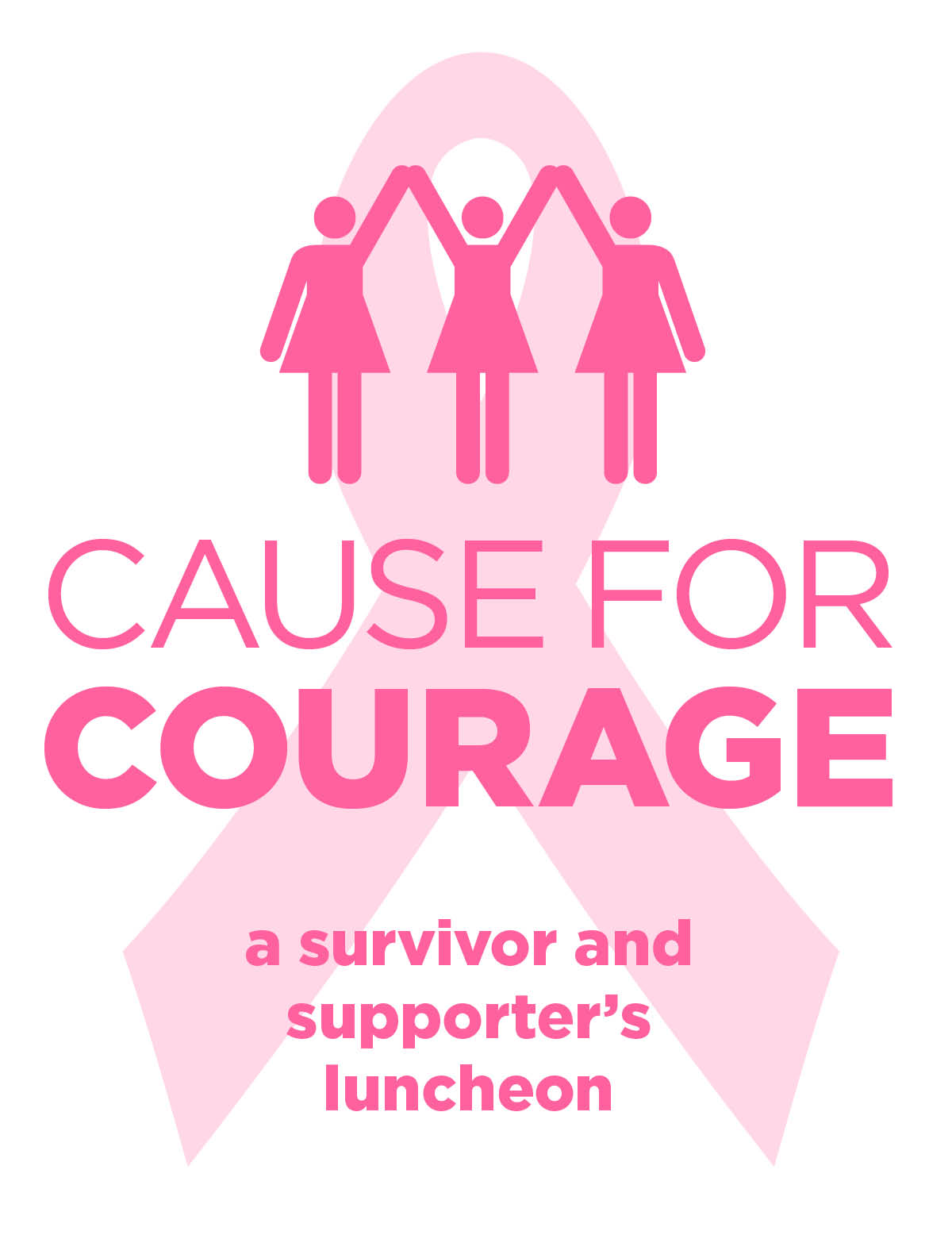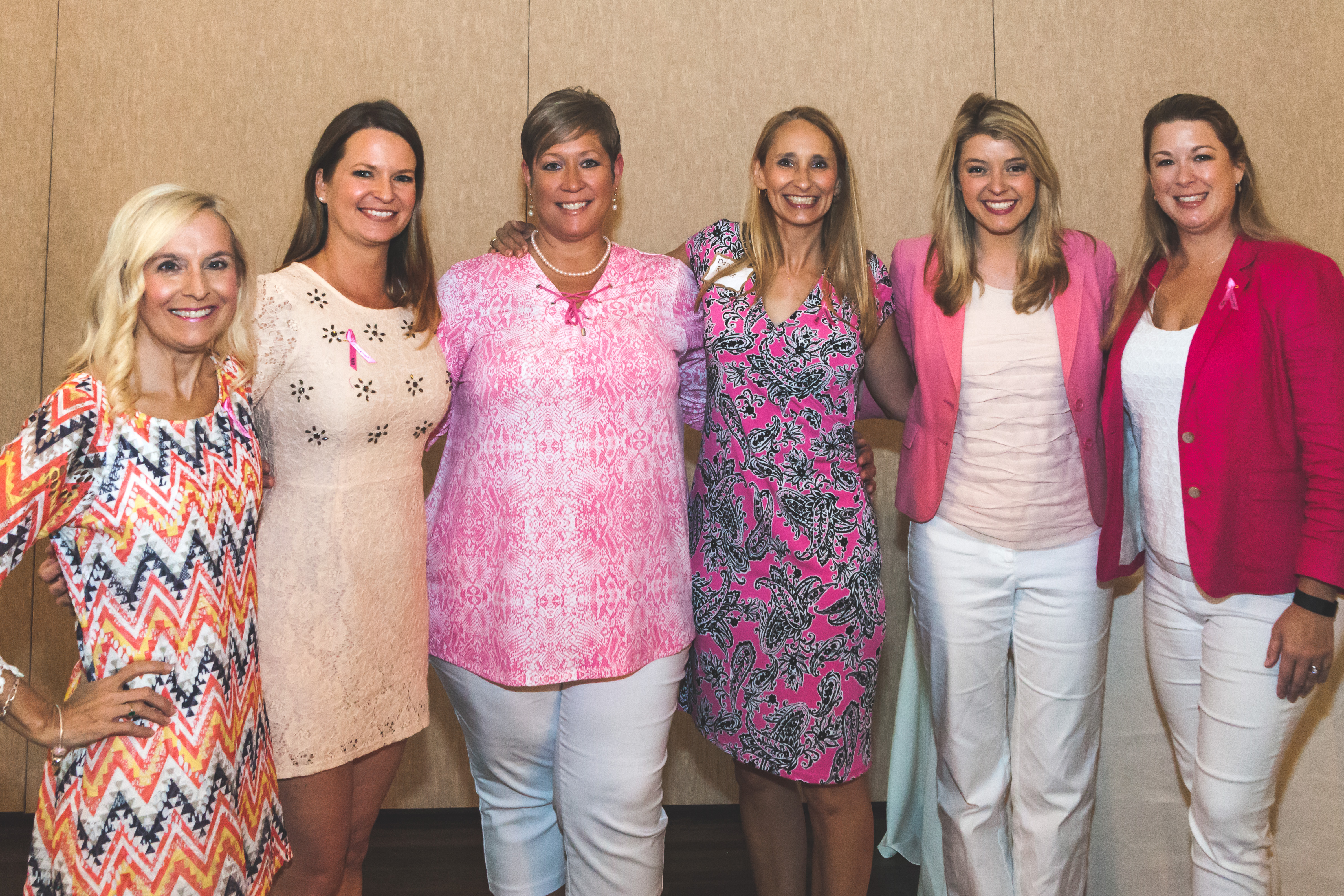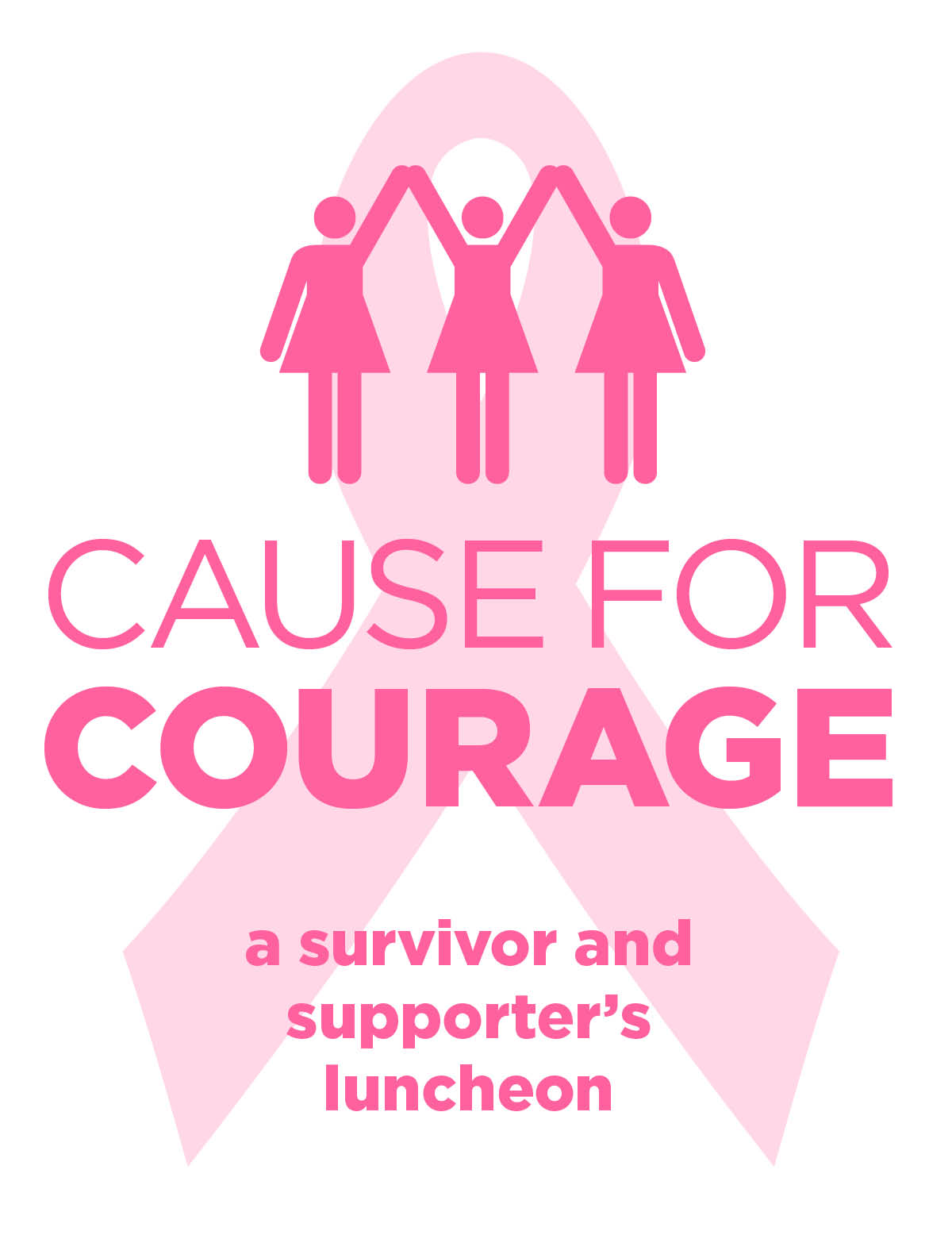 2nd Annual Cause for Courage:
A Survivor & Supporter's Luncheon
Tuesday, April 25
11:30 am - 1:00 pm
Seawell's Restaurant
About the Event
Join us for our

2nd Annual Cause for Courage: A Survivor & Supporter's Luncheon

hosted by the Columbia ZTA Alumnae Chapter with proceeds benefitting the Palmetto Health Breast Cancer Center and the ZTA Foundation.

In our 2nd year, we are thrilled to bring this event back to the Midlands as we celebrate those brave women and men who have battled breast cancer, continue to fight, honor those who have been taken and give praise to the friends, family and supporters who have been on the battlefront with you. You will hear from our

*AMAZING*

survivor guest speakers...TBA soon (so check back!) and have the opportunity to enjoy the fellowship of all us who strive to

THINK PINK

not just in October but year round!

"We don't know how strong we are until being strong is the only choice we have." - Breast Cancer Awareness

The luncheon will be held at Seawell's Restaurant located at 1125 Rosewood Drive. All guests will enjoy salad, a plated lunch, dessert and a special take home gift! We will have a variety of raffle basket items for you to purchase tickets for with those proceeds also going towards our fundraising efforts.

*Raffle Tickets may be purchased ahead of time on the ticket tab.
Our Mistress of Ceremonies will once again be the wonderful Mary King, morning co-anchor with WIS-TV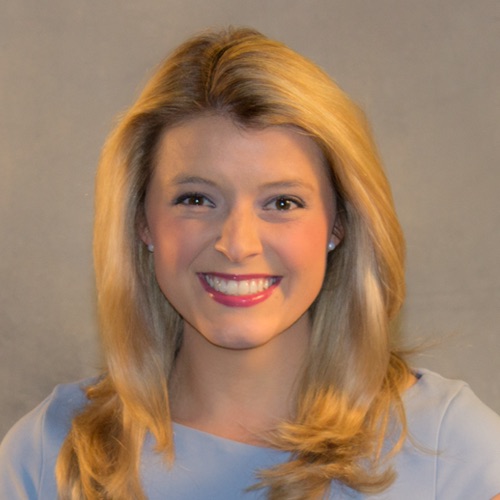 Our official Cause for Courage Luncheon Ambassador, Beth McCamey Harris
Beth Harris is Surviving and thriving. She lives for today. Her mottos is "why not help a few others along the way". Beth McCamey Harris is an 8 year breast cancer survivor. She had 8 rounds of Chemo Therapy, 35 treatments of radiation, 7 surgeries, a year of Herceptin and is currently free and clear! At stage 3c invasive breast cancer and no family history…
she felt doomed. Life flashed before her eyes. Beth is here to inspire, encourage and give hope that you too can beat breast cancer. With hope, love, and faith anything is possible. We are honored she is our 2017 Ambassador and invite
you to hear her share her story on April 25.
Photos from last year's luncheon can be seen
HERE
About Palmetto Health Breast Cancer Center
Dedicated to improving women's health in the Midlands.
Palmetto Health Breast Center is committed to improving women's health in Columbia, Lexington and across the Midlands of South Carolina. In addition to being fully accredited by the American College of Radiology (ACR), we are a Breast Imaging Center of Excellence, having achieved ACR high standards for quality, staff and advanced technology.
The National Accreditation Program for Breast Centers has granted our center with full accreditation, the first fully accredited breast center in the South Carolina. This program, administered by the American College of Surgeons, ensures that patients will have access to:
Comprehensive care, including a full range of services
A interdisciplinary team approach to coordinate the best treatment options
Breast cancer conferences
Nurse Navigators
Information about ongoing clinical trials
Quality breast care close to home
---
Our Services
3D Mammography
Palmetto Health now offers 3D mammography at all our Breast Center locations. We're also the first health system in the state to offer 3D mammography on our mobile mammography van. Large scale studies and comparisons have shown that 3D mammography offers the following benefits for women with dense breasts:
Detects 41% more invasive breast cancers
Detects cancers 15 months earlier
Reduces false positive call-backs by up to 40%
This new technology is not covered by all insurance plans, s
o check with your insurance carrier before scheduling an appointment.
Mobile Mammography Screenings
Palmetto Health has a mobile mammography van for digital screening mammograms. The van is available for on-site screenings at offices, health fairs or community events within a certain radius of Columbia. For more information about mobile mammography, please call 803-296-3868.
Breast Cancer Nurse Navigators
Our compassionate Nurse Navigators educate and support our patients from the point of their diagnosis throughout the end of their cancer treatment. Nurse Navigators work as support a system for both the patient and their family by serving as care coordinators and system navigators, easing some of the stress associated with breast cancer. Nurse Navigators are also advocates and community ambassadors on a mission to improve the cancer experience.
Breast Conference Teams
For almost two decades, at Palmetto Health Breast Center, teams of surgeons, oncologists, breast imaging specialists/radiologists, genetics counselors, pathologists, nurses and others meet weekly to evaluate and recommend courses of treatment for all newly diagnosed patients. Our team approach means that patients receive the benefit of an enormous amount of combined experience, expertise and brainpower in planning and evaluating their treatment. This team approach has raised the standard for breast cancer diagnosis, planning and treatment in the Midlands
.
About the ZTA Foundation
The ZTA Foundation was established in 1954 and promotes and funds the national philanthropy of the Zeta Tau Alpha Fraternity: Breast cancer education and awareness. The ZTA Foundation partners with:
National Football League - ZTA distributes Think Pink® awareness ribbons and educational materials at NFL games during Breast Cancer Awareness Month;

American Cancer Society - ZTA is the new National Survivor Ambassador for the Making Strides Against Breast Cancer Walks in nearly 300 communities this October; and

Bright Pink, a national nonprofit organization focused on prevention and early detection of breast and ovarian cancer - bringing Educational Workshops to each collegiate chapter

Think Pink® is a registered trademark of Zeta Tau Alpha.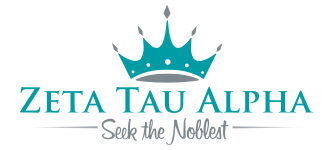 About the Zeta Tau Alpha Fraternity
The ZTA Fraternity was founded on October 15, 1898 at the Virginia State Female Normal School (now Longwood University) in Farmville, Virginia. It is the second largest of the 26 groups that are members of the National Panhellenic Conference. ZTA has 231,000 initiated members, 163 active Collegiate Chapters, and 136 active Alumnae Chapters. The Austin Alumnae Chapter is the oldest ZTA Alumnae Chapter in existence, having been founded and continually in existence since October 23, 1912.